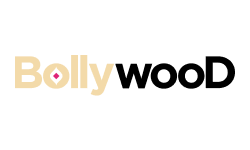 TV channel Bollywood HD
is not available in your area
We're sorry for the inconvenience
Hollywood channel
Bollywood HD is one of the leading television channels on which Indian films are broadcast. This is the first Bollywood movie channel to offer the perfect HD picture. This quality allows you to convey the most colorful atmosphere inherent in films. The musical accompaniment and excellent acting like a huge number of viewers.
Bollywood HD: channel features and audience
Bollywood HD belongs to the company ISG Media, which is engaged in its development, promotion and creation of content. Films of Indian production are usually shown on the channel: fresh news and good old films. The broadcast language is tailored specifically for Ukrainian viewers. On Ukrainian TV, this is not the first channel that broadcasts only films from Bollywood. There is still a television project «Indian cinema», approximately similar in purpose.
Representatives of Bollywood HD do not impose any restrictions on age or other preferences. The creators of this media project are confident that everyone can watch Bollywood HD online, because the audience is loyal to such content. They do not call to consider the channel as a serious platform and consider all films entertaining.
Channel representatives have left stereotypical Indian films. Now, Bollywood is not just dancing with elephants around the trees. In a modern film, everyone will find themselves and their values. Videos will be appreciated by young and old people, women and men.
Bollywood HD content online
First of all, Bollywood HD broadcasts Indian films and TV shows that have long moved away from standards and stereotypes. Template films filled with simple storylines and predictable actions of the heroes are still being shot, but it still becomes a pleasant addition to leisure, because many people lack ease in the movie.
In India, they create a lot of amazing films that can remain in memory for a long time. For example, in 2010 a film was released «My name is Khan», it was based on the problem of the perception of Muslims in the United States after the events of September 11th. It addresses complex cross-cultural issues and communication difficulties.
On Bollywood HD you can watch online any Indian films, from frivolous comedies to heavy dramas. You will get constant access to the TV channel on the Sweet.tv platform. The image and sound quality in the application will make viewing pleasant.
What is Sweet.tv?
Sweet.tv opens for viewers Bollywood HD online, like hundreds of other television channels. This is a special modern platform for watching movies, shows, series. Among the main advantages of the service:
large library of interesting content;
the ability to pause viewing;
profitable tariff plans;
a huge selection of live channels;
perfect picture and sound quality;
simultaneous access from five devices at once.
You can use the platform for the first seven days for free to get acquainted with the interface itself and determine the tariff that suits. There are several offers with different numbers of TV channels and films.