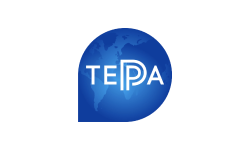 TV channel Terra
is not available in your area
We're sorry for the inconvenience
Terra is a unique Ukrainian TV channel that tells a lot of interesting things from the field of nature and science. This is an informative TV channel that broadcasts throughout Ukraine and will certainly interest travelers, active and inquisitive people. Here is a lot of information about fascinating travels, scientific discoveries and unusual inventions.
Channel Terra introduces various historical facts and biographies of prominent personalities who made a significant contribution to the development of civilization. It is round the clock and is designed for people of young and middle age who lead an active lifestyle and are interested in everything around. The motto of the channel: "Travel with us!".
What shows does Terra broadcast?
This channel pleases viewers with quality and fascinating content, which is hard to take your eyes off. Some of Terra's most popular TV shows are:
Travel yours;
Family Travel;
Wine list;
Craft for its intended purpose;
Two-wheeled chronicles.
Travel your own information program introduces the viewer to the sights of different parts of his native country, and also motivates to go in search of unforgettable emotions and amazing places. The transmission is made in a simple and convenient format, the information is easily perceived and captivates the viewer.
"Family Travel" is a story of a real family about real events and adventures that she experienced during her travels around the world. Fun, fascinating, with humor and sincerity, travelers share their emotions, feelings and, of course, landscapes.
"Wine list" on the Terra channel online is a true paradise for true wine connoisseurs. Here are the secrets of winemaking from different parts of the world, tasting of grape drinks of different years and types. The authors share valuable information and subjective opinions about certain wines, but recommend not checking, but checking.
"Craft for its intended purpose" are the stories of successful masters who have found their calling and do not change it. An inspiring and interesting program that you can watch in good quality on the Terra channel at a convenient time.
"Two-wheeled Chronicles" is a cultural project that combines travel, music, ethnography and cinema. A diverse program, the founders of which are the spouses and musicians of the Volkner group. They travel by bicycle, study the life and culture of people from all over the world and share their observations with the audience live using Terra online.
How to make the Terra Channel online anytime?
Sweet.tv is an interactive television that is available even during travel and business trips. With it, you can watch Terra from a tablet, laptop or smartphone, as well as arrange a real home cinema. Sweet.tv costs quite a bit, but has so many advantages. This is remote viewing, and managing the air, and connecting multiple devices. Take advantage of favorable promotions and discounts on connection, and save your family budget. At your disposal more than 265 channels.