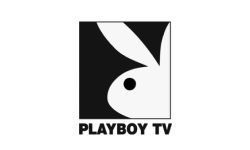 TV channel Playboy TV
is not available in your area
We're sorry for the inconvenience
EPG Playboy TV
Playboy TV is an erotic channel that is broadcast in many countries of the world and has age restrictions. It was created in 1982 and restarted in 1989. The Playboy TV channel was originally conceived as a video version of the male popular erotic magazine, but over time it adapted to the needs of the female audience.
Despite the ambiguous attitude to the content of this TV channel, it has become available for Ukrainian viewers. This is due to increased interest in products of this type. Erotic scenes, candid programs and informative programs of an intimate nature are broadcast here. On Playboy TV, you can see films and TV shows that other TV channels do not show, some of them even of their own production.
What programs can I watch on Playboy TV online?
In addition to films and TV shows of an erotic nature, the following programs are popular on the channel:
69 sexy things 2 do before you die;
King of Clubs;
School of sex;
World of Playboy.
"69 sexy things 2 do before you die" is an educational program for lovers of novelty and thrills. Here we are talking about exotic places, adventures in the natural environment and modern erotic trends that can add variety to intimate life. This is a fascinating show where experienced craftsmen share their knowledge and inspire new discoveries.
"King of Clubs" is a kind of adult series that talks about the life of a family working in the field of striptease. Life stories are presented in a humorous tone, are perceived easily and keep viewers intrigued.
"School of sex" Playboy TV broadcasts as a training program. She acquaints viewers with different sexual positions that are shown by real actors. This show is designed for couples, it reveals the secrets of sexual life and provides interesting information on how to diversify and refresh it. The actors demonstrate different techniques that the host talks about, which gives the show a piquancy.
"World of Playboy" is an information program that tells the main news of the erotic industry. The Playboy TV channel has been broadcasting it online for a long time, new products are being watched here, announcements of future programs and significant events are given, as well as frames from various parties are broadcast with the creators of the content and the actors of the series.
How to watch Playboy TV in HD quality?
Sweet.tv Interactive TV provides unlimited access to Playboy TV and other channels, which number more than 265 items. With the help of a modern system, you can control the broadcast, set up the broadcast and watch Playboy TV online not only in any conditions. Sweet.tv is a good way to be independent of external factors and enjoy watching your favorite channels.
You can check how it works completely free of charge, and after a 7-day trial period, order a service at a bargain price. Please yourself with quality content.