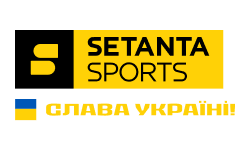 TV channel Setanta Sports HD
is not available in your area
We're sorry for the inconvenience
Setanta Sports HD channel
Trailer
They love sports all over the world. Fans choose their team to follow its game, ups and downs, worry and rejoice at the same time. Nothing beats the feeling when you can personally be present at a match or competition and watch everything from the stands. If this is not possible, then Setanta Sports online is an alternative. This channel is the largest provider of sports broadcasts from Ireland. Office is based in Dublin. It is here that viewers can feel, with the highest degree of reality, how the competition is going. Everything will get into the frame. Not a single moment will pass by and will be covered by correspondents.
Created by
Setanta Sports online is a relatively young channel that is ready to seriously compete with world broadcasters. It was created in 1990 in Ireland. Later he began to broadcast in countries such as Australia, Canada, Asia, Africa, UK, USA. Now the Ukrainian population is also actively watching the programs, which uses gadgets and TV subscriptions from our company.
Thanks to the successful development, it is possible to watch "Setanta Sport" in Russian. Broadcasting began in 2012. Since 2020, operational activity continues only in Ukraine, Russia and the CIS.
Everything changes over time, so the company has undergone some changes. From 2009 to the present, Setanta Sports Channel Ireland Limited is jointly owned by the investments Gaiety, which owns 60 percent of all shares, and Danu, which owns 40%.
The most influential shareholders of the company are Dana Michael O'Rourke, Leonard Ryan and Mark O'Meare. Danu's enormous influence on the development of the channel can be noted. He understood that sports would be interesting to the population, so he hurried to buy all the shares on the channel in North America. In Ireland, however, the business for "Setant" went higher. It was difficult to settle in the UK, but this did not prevent the company from staying afloat so far in other countries.
What you can watch on the channel:
football;
boxing;
rugby;
handball;
Gaelic and classic football;
curling;
cricket etc.
You cannot watch Setanta Sport in the UK. At first, two channels, Setanta Golf and Setanta Sports News, broadcast there, but in 2009 the contract ended, and no one began to renew it. Television channels, which were also in cooperation with Virgin Media, also ceased to exist. These include Arsenal TV, Celtic TV, LFC TV, and Rangers TV.
Which channels are no longer going out:
Setanta Golf и Setanta Sports News. Просто закончился контракт;
Setanta Sports USA. Заменили на более рейтинговый Fox Soccer Plus;
Setanta Sports Canada. Заменен на Sportsnet World;
Ireland. Переделан в Eir Sport 1;
Sports 2 – в Eir Sport 2;
Setanta Sports Africa – в ESPN Africa.
TV channel Setanta Sports+ HD created so that the viewer can watch the top broadcasts from the world of sports around the clock. You won't miss a thing if you buy a sports news subscription.
Approximate program for the day:
League 1. Round 5 review;
Football. Lorient - Lille. League 1;
Football. Video Content. Serie A;
Milan - Lazio. Serie A;
La Liga. Round 4 review;
Video Content. Serie A.
The channel has a lot of content about football, so it will be interesting for fans to follow everything that happens here.
How the channel appeared
The first launch took place in Ireland in 1990, and ten years later it became available to other countries. This event influenced the development of sports television. Setanta Sports has become the most successful international columnist. In Ukraine, the channel began its work in August 2019. Setanta Sport broadcast football, hockey and basketball matches, and viewers could see comments in Russian and Ukrainian on the screens.
Setanta Sports Online shows over 1000 events per year.
Most Popular:
English Premier League news;
FA Cup and League;
for Scottish League fans access to all matches;
NBA and NHL;
Wimbledon etc.
In addition to the live broadcasts themselves, you can watch programs dedicated to sports around the world. Experts are invited to the program who are ready to share their opinions with the audience.
Commentators:
Yuri Kirichenko. Statistics Manager of the International Ice Hockey Federation. Works for Setanta Sport, commenting on basketball, hockey and football games;
Alexander Yaremenko. Covers football and NBA matches;
Dmitry Dzhulay. Three times recognized as "The best commentator of Ukraine". Most often he comments on matches of football championships in England, Spain, Brazil.
The Setanta Sports Program is a 24/7 screening of the world's top sports events. Experts gather in studios to talk to guests about the ups and downs of their favorite teams. To watch programs online, you should subscribe to our company's service package.
Suggestions
We try to give our viewers a choice. We offer several channel packages, where there are sports, films, music, cartoons, nature, fishing, cinema, etc. You can choose the suitable ones rates. If you order the standard package, you get access to 167 channels. For the maximum package, 262 channels are calculated.
For our clients, we give a free TV set-top box so that the quality of sound and picture is always at its best.
Benefits:
1. Live broadcast can be controlled. This means that you do not have to sit in front of the TV or gaze at the gadget in order not to miss the event. You can pause, rewind, or fast forward the broadcast.
2. For a large family, it is important to be able to watch your favorite programs and not quarrel over a queue. We offer the ability to view them on 5 gadgets at the same time.
3. To evaluate the quality of services, we give you a test week, which will cost you nothing. In seven days you will be able to understand the benefits of cooperation, you will understand which tariff suits you best. Then we recommend you to continue using SWEET.TV for just 1 hryvnia for another 14 days.
4. Bring a friend and get a bonus on your account. You can pay with money for the next month of subscription.
We give you the opportunity to choose the genre of a movie or show, select the channels that you want to watch online. You will appreciate the information about sports events on the channels Eurosport 1, Eurosport 2 HD, SHAKTAR TV HD.
Today we are a large platform that broadcasts in different formats. It only takes a few minutes to become our client. Registration on the site is simple. You need to provide your phone number or link to social networks. Next, a test tariff is connected, which can be extended. When you decide, you can pay and order the smallest package. It's okay if you eventually decide to upgrade to a more detailed plan. You can always change everything without fines and termination of the contract.
Stay up to date, watch news, movies, follow sports, participate in marathons from anywhere in the world. You can record programs on your gadget and watch them on the go, vacation. All this is possible for the clients of our service.
Learn more about Setanta Sports
Popular presenters and channel actors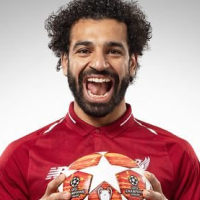 Mohamed Salah
De'Anthony Melton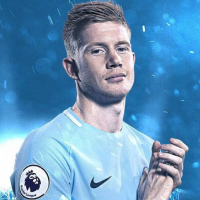 Kevin De Bruyne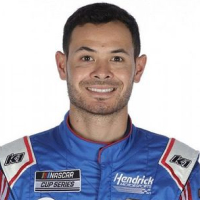 Kyle Larson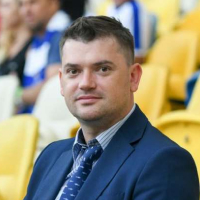 Yuri Kirichenko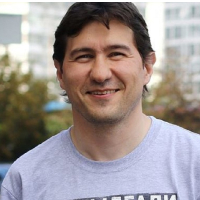 July Dmitry
What to see on Setanta Sports HD?
Broadcast of football matches teams from European leagues, including the English Premier League and the Bundesliga, is the basis of the airtime on Setanta Sports HD. Viewers can also watch the American Hockey League matches and some other sporting events.
Where to watch the Setanta Sports HD channel?
You can watch the Setanta Sports HD TV channel using the sweet.tv website, as well as on mobile devices and smart TVs. To do this, it will be enough to download and install the original application from Google Play or the App Store, and then go through a simple authorization. For new users, viewing the channel is free for one week.
How to watch Setanta Sports HD channel on Internet TV?
To do this, it will be enough: 1. go to the application store on the existing device and download the original software; 2. install the program; 3. log in via SMS confirmation; 4. select the conditions of the test period. You can also watch the channel using the browser directly on the sweet.tv website.
What is the broadcasting theme of the Setanta Sports HD TV channel?
Setanta Sports HD TV channel is aimed at male target audience aged 14 and older, and its entire broadcast network consists of sports broadcasts. These are football matches of European teams and national teams, NHL hockey matches, as well as tennis, boxing and mixed martial arts competitions.