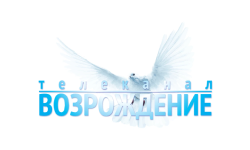 TV channel Возрождение HD
is not available in your area
We're sorry for the inconvenience
TV program is not available for this channel
Renaissance is a unique Christian channel in Ukraine that helps viewers delve deeper into the study of biblical truths, understand the purpose of the world, and plunge into the fascinating world of information. Having started broadcasting in 2009, the channel is constantly increasing its popularity among Ukrainians. This can be explained by the use of the latest technology and high professionalism of employees. Students have the opportunity to intern here, studying a variety of professions.
Features of the Renaissance TV channel
Renaissance Channel offers quality content of its own production. The main task is to focus on the problems of each individual viewer and help in solving. Employees provide support, which is especially relevant in difficult situations.
The Renaissance channel creates its own programs, interesting for children, adolescents, young people and representatives of other age categories. Even during the crisis, he could boast of a significant increase in popularity and an increase in the number of audiences. This is achieved thanks to a wide variety of project genres.
Renaissance online: what content is broadcast?
On the TV channel, they try to adjust the live broadcast to the wishes and needs of each consumer. That is why 90% of the time in the television program is occupied by projects created by representatives of the channel. Journalists look through all the letters from the audience and choose current topics for the programs. Such topics are popular: health, family, creativity, spiritual development, biblical truths, interesting life stories, music, travel, events in Ukraine and the world in a positive way.
Channel Renaissance online: most popular shows
Here you can watch live services, find out the latest news, and study interesting information from different spheres of life. The most popular programs are:
Armchair - a project for young people in the form of a monologue on frank topics about how humanity came to God;
Insider - problems of alcohol and drug addiction, possible ways out of different life situations, interviews of people who managed to defeat the disease thanks to faith in God;
With music about important things - interviews of creative people who openly talk about life;
Personal - live letters from people from all over the world who share stories about God's miracles live;
Behind the veil - a historical project through which you can learn all about Christianity;
Family happiness - talk about children, family, behavior psychology.
These programs help you to get to know God better, come to his teachings and develop spiritually. Therefore, you need to watch the Renaissance with the whole family.
How to watch the Renaissance channel online?
Broadcast of Christian educational, entertainment and information programs in good quality is available at any time. Now you don't have to run home to watch TV. You can find any Ukrainian TV channel, including the Renaissance online, on our website.
We have different tariff plans at an affordable price. Having paid for the selected package, you will watch movies, series, various shows on five different devices at the same time. We also offer a large library of films in HD quality so you can enjoy interesting scenes even on the road or outdoors.