"Hollywood українською" is a project that started in August 2020. In it, at our own expense, we create Ukrainian-language dubbing and voice acting for cult films of Hollywood classics that previously did not have it.

We strive to make sure that all the favorite films of Ukrainians can be watched in a good Ukrainian language.

To do this, we have signed direct contracts with Disney, Paramount, Universal, Sony, etc. These arrangements gave us access to the source files and the guidelines used to create audio tracks.

During the existence of the project "Hollywood Ukraine", 23.5 million viewers of national TV, 5 million readers of online publications and 5 million listeners of national radio stations learned about it.
How was the project born?
Our uniqueness is an active position: to be not only a translator of content, but also its creator. We found that people want to watch movies in Ukrainian and do not always have this opportunity. It so happens that services like ours are more focused on working in the CIS and Russian markets, so they do not always offer a Ukrainian track.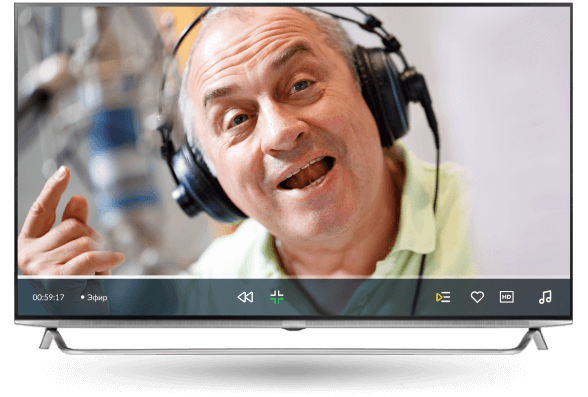 In Ukraine, only since 2006, all films began to receive a Ukrainian-language audio track. Those films that were included in the adoption of the relevant law did not have Ukrainian dubbing or voice acting. Sometimes Ukrainian-language voice acting was still created, but "in a hurry". This led to a loss of quality and pleasure from watching the movie.
Therefore, we have set ourselves the goal of giving every Ukrainian access to the coolest legal content in their native language. We took the initiative to duplicate cult films that were once deprived of this opportunity.

So the project "Hollywood українською" was born.
With us in the project
The project involves professionals of the film industry: dubbing and dubbing studio "Tak treba production", dubbing directors and actors, Ukrainian celebrities and their children.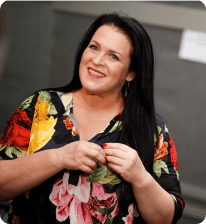 Ruslana Pysanka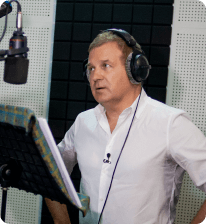 Yuri Gorbunov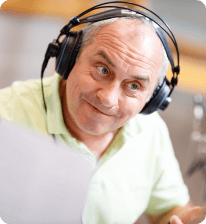 Victor Andrienko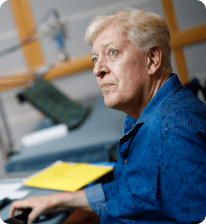 Les Zadneprovsky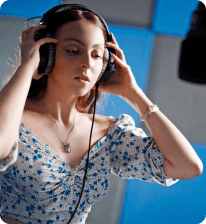 Maria Polyakova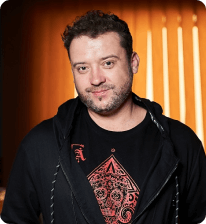 Denis Rodnyansky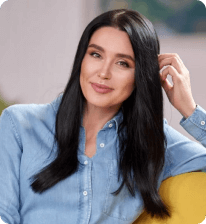 Lyudmila Barbir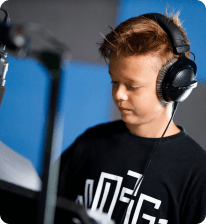 Andrey Potapenko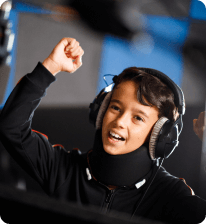 Timur Kukhar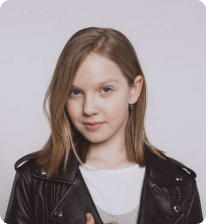 Varvara Koshevaya
Cool country - cool
content
For the project "Hollywood українською" we choose the best world movie hits. Each film is selected jointly with Hollywood Film Studios, has a high rating according to IMDb and is a cult.
SWEET.TV — the only Ukrainian online movie theater that creates Ukrainian-language dubbing and voice acting for Hollywood films with its own funds.
Dubbing and voice acting -
are not the same
There are two types of movie audio tracks: dubbing and voice acting.And they are often confused, and here's the difference.
Dubbing means completely deleting the original language and changing the audio track to a new one — Ukrainian.
It uses the "Lipsing" technique — when the sound of a new audio track adapts to the movements of the actors ' lips during dialogues. Thus, it seems that the characters really speak Ukrainian. This ensures complete immersion while watching the movie.
About 15 actors are involved in creating the dubbing.
Voice acting is when the original language is muted, but not deleted. An audio track with The Voice language (in our case, Ukrainian) is superimposed on top of it.
It takes about 2-3 actors to create voice acting.
Movie characters speak good Ukrainian On SWEET.TV, completely immersing the viewer in their story.
We plan to create Ukrainian-language dubbing and voice acting for 70+ films and TV shows by the end of the year.
SWEET.TV it's "Hollywood українською". Cool content with native sound.
УКРАЇНСЬКОЮ
Library of films "Hollywood українською" from SWEET.TV