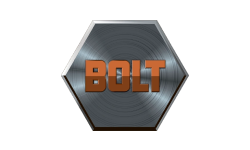 TV channel BOLT HD
is not available in your area
We're sorry for the inconvenience
BOLT channel
Bolt HD channel is a relatively new project for Ukrainian television, which was created in 2016. Its founder is a Ukrainian company, but today broadcasting also extends to Russia and Moldova. Therefore, there are two languages ​​on the channel: Ukrainian and Russian.
The history of the creation of the Bolt HD channel
The channel appeared in 2016, and in 2017 it was extended to the territory of Moldova, a year later Russia joined the countries. The founders and owners are two partner companies: FILM.UA Group and Star Media. In the Ukrainian space there are several more similar television channels that work in the same direction: Star Cinema, Star Family, FilmUADrama.
Content on related channels is only partially similar only to the direction and producers of the content appearing on the air. Each site is special, has its own audience and important priorities.
Features of the Bolt HD channel
Bolt HD was launched mainly for a middle-aged male audience, because it broadcasts films, series and other projects made in the genres of thrillers and action films. In addition, here you can constantly find movies on military subjects, detective stories and projects behind the scenes.
So, often on Bolt HD they show programs about the creation of different films, reveal the secrets of shooting and communicate with actors. The programs tell about the history of popular films, discuss the latest in the world, so the show will be interesting even for men under 25 years old.
The television program is replenished daily with new products from the parent companies FILM.UA Group and Star Media, as well as older films. All domestic films are popular with Ukrainian viewers. At the initial stage of development of the new TV channel, the creators laid the foundation for such cult films for our cinema world:
Sniffer (2013-2019, drama);
Shuler (2013, crime drama);
Ballad of Bomber (2011, military);
Cult (2013, adventure drama);
Vladimirskaya, 15 (2015-2016, detective).
Such Ukrainian and Russian actors as Igor Lifanov, Kirill Kyaro, Yevgeny Tkachuk and other famous actors playing major male roles in Russian cinema became the channel's faces.
Benefits of Sweet.tv
With the help of online television, you can watch Bolt HD online at any convenient time. Perfect for this application is Sweet.tv. The service has several advantages for users:
excellent video download at speeds from 3 Mbps;
a large library of a wide variety of films and TV shows of domestic and foreign production;
5000 Full HD movies;
five channels in 4K Ultra HD;
hundreds of channels;
four tariffs on different terms;
the ability to connect 5 devices to a single contract.
Rather, subscribe and enjoy watching Bolt HD online.