Watch «ICTV HD»
ICTV HD
High image quality
Watch on all devices
Pause/rewind live
Ictv channel
Trailer
ICTV HD is a nationwide Ukrainian television channel owned by StarLightMedia Holding. Designed for a wide audience, it is popular with viewers 25-60 years old and is broadcast in all major cities of Ukraine. The television program includes information and entertainment programs, the priority is the information block.
Channel ICTV HD: the best programs
Broadcasting of ICTV HD began in 1992, gradually the channel became one of the leaders. The initial focus was on entertainment programs, then he shifted to journalistic and informational. Today ICTV HD online is a good source of news about events in Ukraine and in the world. The most popular and resonant programs on the air are:
Facts;
Freedom of speech;
Civil defense;
Secret front;
Antisombi.
"Facts" and "Facts. Sport "- direct news releases in which you can see inclusions from the place of events, reports, comments and informational plots. Analysis of events for the week is served in a separate issue.
The first large-scale socio-political show in Ukraine was released on the ICTV HD channel. "Freedom of Speech by Savik Schuster" has become one of the most rated projects. The studio was visited by the most influential and famous politicians, and verbal battles between them were divided into quotes. Thousands of viewers liked the new TV show format.
Many social programs focus on the topic of war in eastern Ukraine. "Civil Defense" reveals the secrets of military operations from the special services, and "Antizombi" exposes fake news about military operations and events at the front. The program "Break through!" devoted to ordinary Ukrainians who managed to realize themselves and do something meaningful on their own efforts. The Secret Front tells about the forgotten facts of the history of Ukraine, classified information about previous wars and regimes.
In the broadcast network ICTV HD online there are documentaries of their own production. These are special projects "Tomos for Ukraine", "Revolution of Dignity", "New Leaders" and others.
Watching ICTV HD is also possible for high-quality TV shows, entertainment and reality shows. "Les and Roma", "Dog", "Precinct with FER" - rating series that found a large audience of viewers. "Diesel show", "Last hero", "Mole" also contributed to the channel's popularity.
How to connect TV online?
To watch ICTV HD online, just connect to the Sweet.tv service. To do this, you need to download the mobile application and register in it. The first week the use of the service will be free. Then you need to choose the appropriate tariff and pay for the subscription in the application. This is a simple and convenient opportunity to access high quality content. You can use one account from several gadgets.
Television and a selection of films are available for smart TVs, tablets, smartphones, computers. Sweet TV - high-quality TV, a large database of films and TV shows that are available anytime, anywhere. Choose a suitable tariff and connect.
Learn more about ICTV
Popular presenters and channel actors
Popular TV shows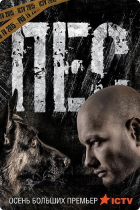 Dog
Latent danger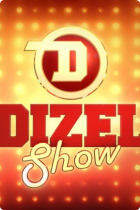 Diesel Show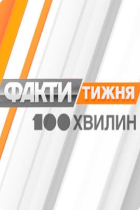 Facts of the week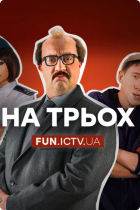 For three persons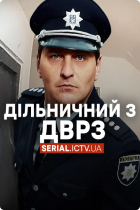 Precinct with DVRZ
What time is Facts of the Day?
Informational TV program Facts of the Day is aired on ICTV channel every day at 12:45, 15:45 and 18:45. Each block offers viewers an overview of the most relevant events not only in Ukraine, but also in the world.
You can watch the TV channel online directly on the sweet.tv website, as well as using the original offer for mobile gadgets and smart set-top boxes. You can download the software from Google Play or App Store.
How to watch IPTV using Internet TV?
To do this, it will be enough to log in to the site or to the previously downloaded and installed application. Registration takes no more than a minute and is done by confirmation via SMS. New users have access to a free trial period, which will allow them to decide on a suitable tariff plan.
What is the broadcasting theme of the ICTV channel?
The on-air network of ICTV offers viewers a wide range of information-analytical and entertainment programs. The channel also broadcasts a number of television series and feature films. Several news bulletins are broadcast daily.