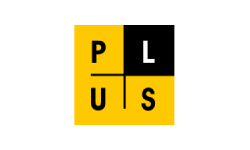 TV channel Plus
is not available in your area
We're sorry for the inconvenience
TV program is not available for this channel
Plus is a Ukrainian television channel designed for a wide range of viewers. A lot of attention is paid to children's and social content. The broadcast is conducted in Ukrainian, the programs that the Plus channel shows are easy to read and have cognitive goals. This channel will be useful to women with traditional values ​​and children. There are interesting programs on the air for them too.
Plus channel is broadcast online throughout Ukraine, it is very popular among middle-aged and older women, as it provides diverse information about what interests them. It pays attention to both parenting and household issues, as well as cultural events.
What TV shows are most popular on the Plus channel?
In the ranking of the best programs that Plus broadcasts, the following:
Music lessons;
Cultural palette;
ABC of health;
Child Finder;
Recipes;
Tales of Grandfather Panas.
"Music Lessons" is an interesting and useful television show that has an educational purpose. Here experienced teachers share tips and tricks on how to comprehend the basics of singing, understand the sound production system and truly experience the music world. The "Cultural Palette" will tell about important events in this area, as well as introduce famous personalities. The program has been released for more than a year and was very fond of viewers who want to keep abreast of the country's cultural life.
"The ABC of Health" on Plus online will help to cope with various diseases, tell you how to correctly determine the cause and choose the treatment for a particular ailment. The transmission aims to promote good health and address the causes that could trigger disease in the future. The ABC of Health is conducted in a positive and life-affirming style, where everyone will find the answer to their question.
"Child Search Service" is a social program that aims to help find missing children. Plus online channel has contributed to this noble cause and has changed the lives of many families. "Recipes" is a program for real housewives, which will replenish the list of dishes with original ideas. It also pays attention to the various subtleties and secrets of cooking.
"Tales of Grandfather Panas" on Plus - this is what children love so much. The style of storytelling fascinates and transfers to another, fabulous reality. Tales of grandfather Panas are always instructive, they instill in the child the right moral qualities through interesting stories.
How to watch Plus live anytime?
Sweet.tv is a good opportunity to watch high quality TV anytime. You will not need to compete with your family for a place in front of the screen, because Sweet.tv provides the connection of several devices, it can be watched both at home and on the road. Sign up and get a free trial period of using interactive television, customize the broadcast to your requirements and do not limit yourself to what you are interested in. You will have access to 265 channels.
Sweet.tv connection has favorable discounts and promotions with which you can save.