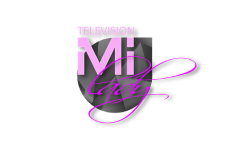 TV channel Miledy
is not available in your area
We're sorry for the inconvenience
Milady is a Ukrainian TV channel that broadcasts entertaining, informative and informational content for women. It was created in the best traditions of famous women's magazines and channels of the same name. Milady Channel introduces women to fashion trends, tells celebrity secrets and interesting news, and also shares important information and broadcasts high-profile fashion events.
Milady online publishes content that strengthens family values, generates the right moral principles and promotes self-development. The air is filled not only with informative and entertaining programs, but also with interesting films and series that help to have a good time. Here, attention is paid not only to the beauty of the woman, but also to her health, many programs focus on it.
What TV shows does the Milady channel show online?
This TV channel is very popular in Ukraine, because it is adapted to the needs of modern compatriots. Broadcast content around the clock, the most rated programs are:
Wellness gymnastics;
Fashion-minute;
Nostalgie;
Be healthy;
Music Show.
"Improving gymnastics" is conducted by Olga Malakhova. This is a useful program that analyzes the most common diseases of the spine and provides ready-made solutions to problems. If you have radiculitis, osteochondrosis or varicose veins, then the special exercises presented in the program will help get rid of them. The presenter takes a responsible approach to considering each issue, shows how to do the exercises correctly and selects them according to the field of activity.
"Fashion-minute" at Milady will talk about the latest trends in the world of beauty and fashion. Here you can see the work of the most famous world-famous designers who dictate the rules of fashion. This program will give you confidence in your appearance, and maybe even lead to a rethinking of the style. Nostalgie is a show for true connoisseurs of legendary music from the 70s and 90s. Here you will hear your favorite tunes and you can enjoy really high-quality compositions by artists such as Queen, Lara Fabian, Sting.
In the program "Be Healthy" on Milady, interesting facts about the human body are revealed, myths and stereotypes are debunked. Here you can find tips on how to easily cure a variety of diseases and recommendations on a healthy lifestyle. Milady TV channel also prepared for its viewers the entertainment program "Music Show", where you can listen to music of various styles and styles.
How to watch Milady in good quality at any time?
Use the services of Sweet.tv and get round-the-clock access to your favorite channels. Sweet.tv is a new generation of progressive TV that allows you to control live broadcasts, remotely watch shows and connect multiple devices. Milady online will now be with you even on the go if you connect your smartphone or tablet to the Internet. 265 channels are available, as well as advantageous promotional offers and discounts that will help save money.