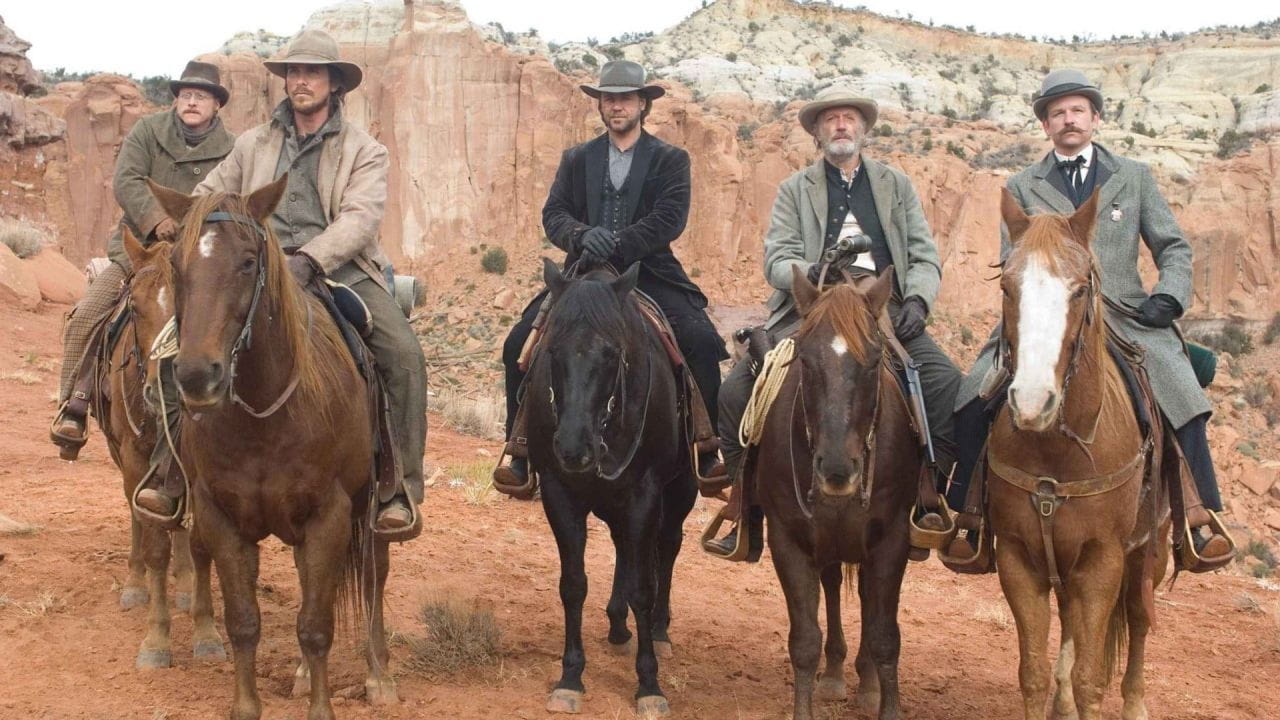 In Arizona in the late 1800s, infamous outlaw Ben Wade and his vicious gang of thieves and murderers have plagued the Southern Railroad. When Wade is captured, Civil War veteran Dan Evans, struggling to survive on his drought-plagued ranch, volunteers to deliver him alive to the "3:10 to Yuma", a train that will take the killer to trial.
Watch on all devices
фільм супер!!!кінець фільму до сліз.дивіться не пошкодуєте. 10із 10
очень круто , пеоериваешь за всех
Знято добре, місцями трапляються навіть кадри при яких сам відчуваєш ту атмосферу. Перша половина фільма була цікавою але нажаль, чим далі, тим тупіші та нелогічніші речі роблять герої. Кінцівка це зовсім жах якись. Навіть з'являлось бажання вимкнути це божевілля. Або сценарист, або режисер - хтось з них точно схалтурив. Як на мене, то оцінка завищена у цього фільма.
SHOW MORE REVIEWS