Select a TV channel to start watching TV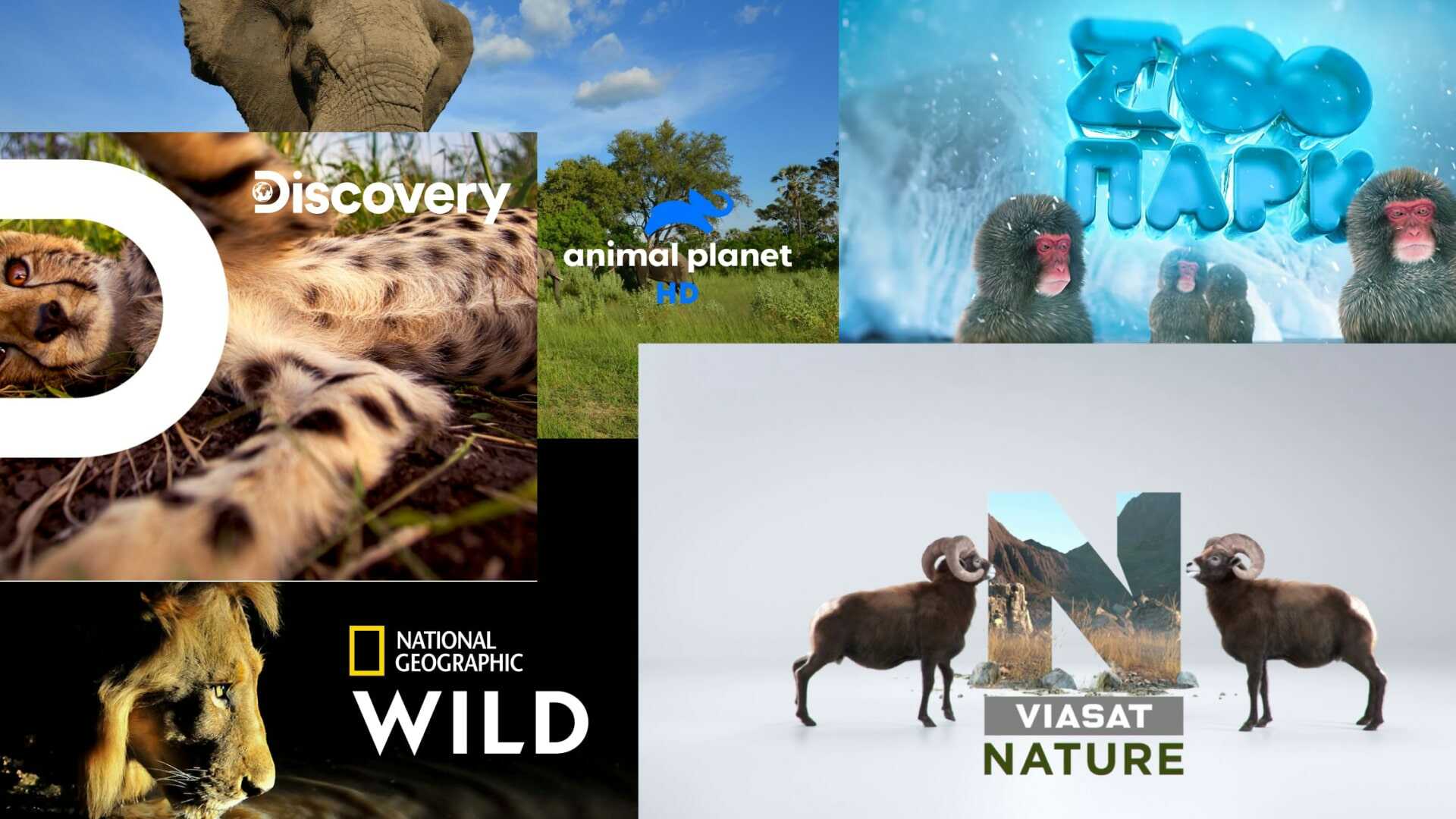 Feeds about animals
The life of our younger brothers is rich, diverse, and causes genuine interest. The world of wildlife and its inhabitants attracts not only scientific researchers, but also ordinary spectators. Sweet TV offers round-the-clock channels about animals - herbivores and predators, flying, swimming and crawling - from the gray mouse to the king of animals. The programs about them are created, as a rule, by people who adore them. Like, for example, Frank Cuesta, who devoted his life to the study and protection of fauna in different parts of the world. He makes a series about his travels, and spends all his income on actors. Every day, several issues of Wild Frank (Illegal transportation of animals, Gorillas) are shown on the first of a selection of channels:
1. Zoopark - watching in good quality on Sweet TV is the same as visiting animals in their own habitat in person. This applies even to the largest, toothy and fanged representatives of the animal world: lions, sharks, polar bears, tigers. In the project "Predators close-up", shooting is carried out with a specially equipped glass dome, which allows you to get as close to the object as possible. But newborn babies are all touching in the first years of life. "Kindergarten for animals" - 10 parts of a documentary about babies.
The round-the-clock daily popular science magazine The Round Planet is the most incredible thing: celestial panthers, blue antelopes, a horizontal elephant, with witty comments by the author.
2. Fauna - a young Ukrainian television channel about animals and the magic of nature. It began broadcasting on August 8, 2016. The beauty, wealth and surprises of the environment in Ukraine - in the programs Traces of animals, Survive in the wild, Animal weapons, Secret files. The world of the beast. "Around the clock and live broadcast is in Ukrainian.
3. National Geographic - a serious research channel. Among his brainchildren is Nat Geo Wild, which shows a lot of reality shows about wildlife: Lost kingdoms, Okavango: river of dreams, Following the trail of a lion ... Robotics is used to shoot some video scenes.
4. Discovery Channel - a round-the-clock kaleidoscope of cognitive programs illuminating the most diverse spheres of life on planet Earth.
5. Ultimate Planet - broadcasts in more than 70 countries in HD quality. The main content is films about the life of animals in their natural habitat, including those listed in the Red Book. Interesting project - Houston Police - Animal Welfare Department
Thanks to the offer from Sweet TV - connecting 5 carriers for the price of one - a home theater with your favorite shows online can be available 24 hours a day, wherever a potential audience is. Just turn on the phone. Join Sweet TV - and all these bonuses are yours.