Setanta Sports HD

Баскетбол. NBA. Плей-офф. Восточная конференция. 1/2 финала. Атланта Хокс - Филадельфия Севенти Сиксерс. 4-й матч. Прямая трансляция.

Nick Junior

М/с "Приключения Паддингтона", 1 сезон, 10 с. "Паддингтон и метеоритный дождь / Паддингтон и шоу талантов".

EWTN

My Country, My Faith: Ireland Love Of The Eucharist, Love Of Our Lady. Young People On The Move!

Театр

Интервью на фоне спектакля. Дональд Ли Кобурн. "Игра в джин". Московский театр "Современник". Постановка Галины Волчек. В главных ролях Лия Ахеджакова и Василий Бочкарев.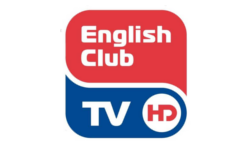 English Club TV HD
Descoperiți serviciul pentru o perioadă gratuită de 7 zile
Conectați-vă chiar acum și urmăriți canalele dumneavoastră preferate
Activați gratuit